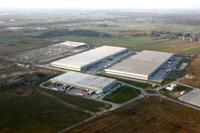 Economy, investments

Piotrków Trybunalski is the capital city of the Piotrkowski District. It is the second largest centre of industry, services and culture in the region. The city covers the area of 62.27 km2 and has over 75 thousand inhabitants. The most important advantage of Piotrków is its location in Central Poland, by the A-1 motorway running along the western border of the city. Piotrków is situated on the intersection point of significant national and international roads. Due to the advantageous location and one of the most important Polish railway lines running through the city, Piotrków became an ideal place for investments. In addition to good road and rail connections, the local airport with a 1,000-metre concrete runway for 'air taxis' increases the investment attractiveness of the city.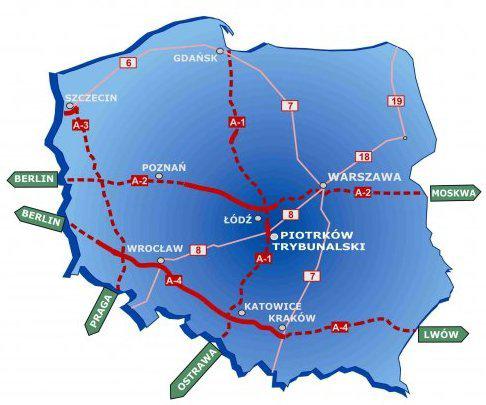 Convenient location and excellent road infrastructure and railway attract many investors to Piotrków, making the city one of the most important logistics centres in Poland in recent years.
IKEA Distribution Centre covers the area of 47 ha, 150,000 m2 of which is roofed.
ProLogis Park Piotrków covers the area of 30 ha and has 4 halls of total area of 100,000 m2. Prologis Park Piotrków II – an area of 25 ha, 6 halls of total area of 125,000 m2 planned, currently has one hall of 17,000 m2.
'Kaufland' Logistics – an area of 27 ha, 120,000 m2 of storage facilities, meat processing plant and a cold store.
Major projects underway in Piotrków and its immediate neighbourhood:
Logistic City Piotrków Distribution Center – an area of over 100 ha, 4 halls of total area of 136,000 m2 so far, planned roofed area of over 450,000 m2.
P3 Park Piotrków – located within Gmina Grabica (about 7 km from Piotrków), with an area of 122 ha, 2 halls of total area of 75,000 m2 so far, the target storage area of over 500,000 m2.



SPECIAL ECONOMIC ZONE
Business entities operating within the Lodz Special Economic Zone benefit from state aid in a form of exemption from corporate or personal income tax.
State aid is awarded for new investments or job creation
LEVEL OF STATE AID
- 55% for small enterprises
- 45% for medium-sized enterprises
- 35% for large enterprises
The Piotrków subzone of the Łódź Special Economic Zone covers the area of over 19 ha.
Zone investors:
Haering – world leader of machining, manufactures rolling elements for such world concerns as: Bosch, Siemens. The plant in Piotrków is considered one of the best precision lathe plants in the world.
Within the Piotrków subzone also operate: 'Feniks 2' Glasssworks Reculer and "Anewal" Glassworks.
Entrepreneurs operating within the Łódź Special Economic Zone benefit from public aid in the form of exemption from corporate or individual income tax. This public aid is granted for new investments and/or creation of new jobs.
PIOTRKOW ECONOMIC ACTIVITY ZONE
Special prepared areas with preferential rate of the rent
the starting price (per month) 0,10 zł for 1 m2, trem of lease - 10 years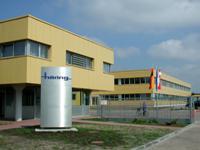 Major companies operating in Piotrków

'FAMUR' Group – 'PIOMA' S.A. – leading manufacturer of mining machinery. The factory manufactures specialized machinery for mining and supplies machinery for marine as well as iron and steel industries.
"MBL Poland" Sp. z o.o. – European leading manufacturer of elements for wheelchairs.
HÄRING – world leader of machining.
EMERSON Polska Sp. z o.o. – largest European manufacturer of specialized forms and prints. The company has the most modern data and correspondence management centre – the only one in Poland that offers comprehensive service including offset and digital printing, personalisation, inserting and distributing as well as a digital filing system.
Glassworks 'FENIKS' Sp. z o.o. , Glassworks 'FENIKS 2' Sp. z o.o. and Glassworks Anewal – manufacturers of glass containers, specialising in the production of jars and bottles.
'POLANIK' company – manufacturer of high quality sports equipment, over 200 products in 16 assortment categories. The equipment is sold to dozens of countries around the world, from South Africa, through Middle East, most European countries to Canada and the USA.
SULIMAR Sp. z o.o. – Browar Cornelius – one of the fastest growing regional breweries in Poland, manufacturer of wine and energy drinks as well as an important distribution centre – business partner of leading manufacturers of beer, alcoholic and soft drinks as well as mineral waters.

Reliefs for investors
Companies investing in Piotrków Trybunalski can apply for investment tax credits in the form of exemption from real estate tax.
In order to obtain the exemption for one year, a company has to create at least 5 new jobs or incur capital expenditures of at least PLN 300,000. The exemption for two years is granted to an entity which creates at least 10 new jobs or incurs capital expenditures of at least PLN 600,000. The exemption for three years entails creating at least 25 new jobs or incurring capital expenditures of at least PLN 1,500,000.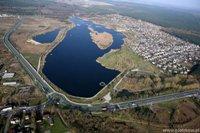 Investment areas around the lake Bugaj
Land with a total area of about 23 ha, located in the immediate vicinity of the artificial lake Bugaj (area of ~45 ha), municipal swimming pool 'Słoneczko' and vast forest areas. The land is perfectly connected both to other parts of the city and exit roads to S8 Warsaw-Katowice motorway and a national road no. 12 to Radom and Kielce.
The local zoning plan mentions the possibility to develop the abovementioned land with hotels, restaurants and recreational and tourist facilities.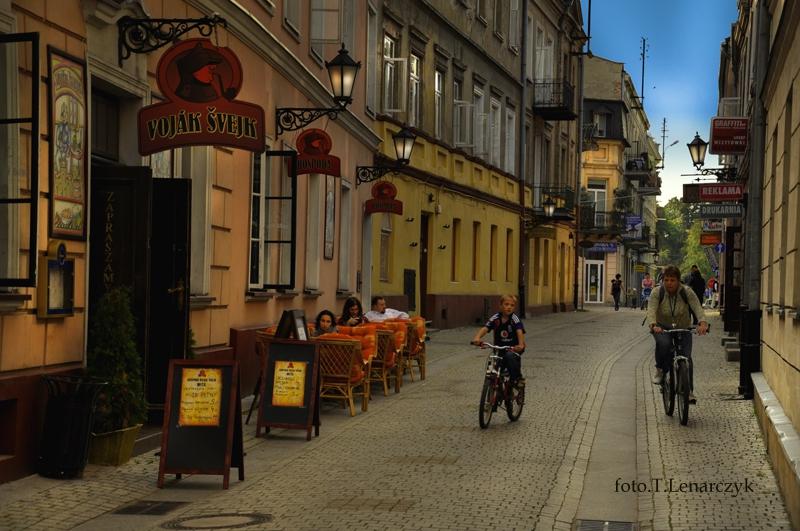 'New Old Town' Project

The project includes comprehensive revitalisation of the streets Zamkowa, Garncarska, Zamurowa and Pereca along with the Podzamcze area through constructing residential and commercial services premises, arrangement of space (boulevards along the river Strawa, greenery, small architecture) and modernisation of municipal infrastructure and streets.
Podzamcze land development aims to create a new residential and service district of Piotrków, attractive for residents, tourists and business.